The General Service Division of Translation and Interpretation (GSDTI) of the World Bank has created a hub at ASTI, UB to train high-level Translators and Interpreters who will work for international organisations like the World Bank, the United Nations, UNICEF, etc. The GSDTI will provide human and material support that will upgrade and strengthen ASTI's programmes and its staff so that it can produce high-profile Translators who meet international standards.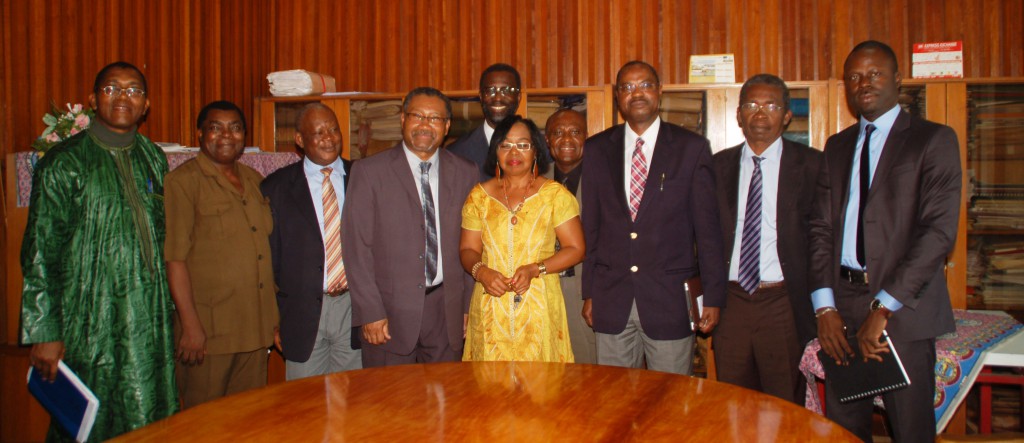 Group Photograph World Bank delegation and UB Autorities in the Boardroom of Central Administration
Mr. Adeyinka Kuwoga, GSDTI Manager and head of the World Bank delegation to UB said their organisation depends a lot on a pool of vendors which is not sustainable to provide the large number of staff with the capability to translate into many languages. Moreso, most of the graduates who seek employment with them do not meet international standards. Their mission to Cameroon and UB in particular was, firstly, to recruit contractors or vendors who can do Translation and Interpretation work at the World Bank. Secondly, since most of the applications for employment come from graduates of UB, they wish to work with institutions like ASTI which train Translators and Interpreters to support and assist in the area of capacity development.
After a courtesy visit with the Vice-Chancellor, the delegation met with ASTI students in the presence of the Director, Professor Joseph Suh, the Deputy Director, Mr. Charles Tiayong and Staff, to discuss the opportunities available for them at the World Bank, the criteria as well as the requirements to qualify as a vendor and to identify through testing, individuals who have the experience to work as vendor with the World Bank. The question and answer session which followed gave the students an insight into the level they are expected to attain to take up employment with the World Bank.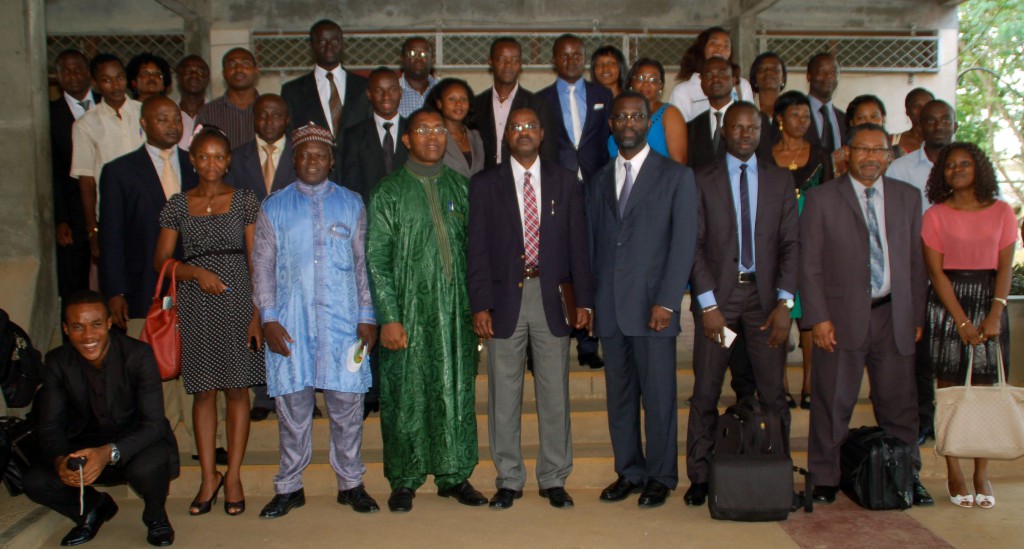 Group photo with ASTI students and staff
The Director of ASTI thanked the delegation for its interest in their institution and said partnership with the GSDTI of the World Bank will go a long way towards improving the programmes at ASTI as well as its staff.
ASTI's training has stood the test of time. As the first institution to train Translators and Interpreters in Cameroon since 1985, it has produced some of the most experienced professionals in the field.